Welcome to Swami Dayananda College of Arts & Science
Founder's Profile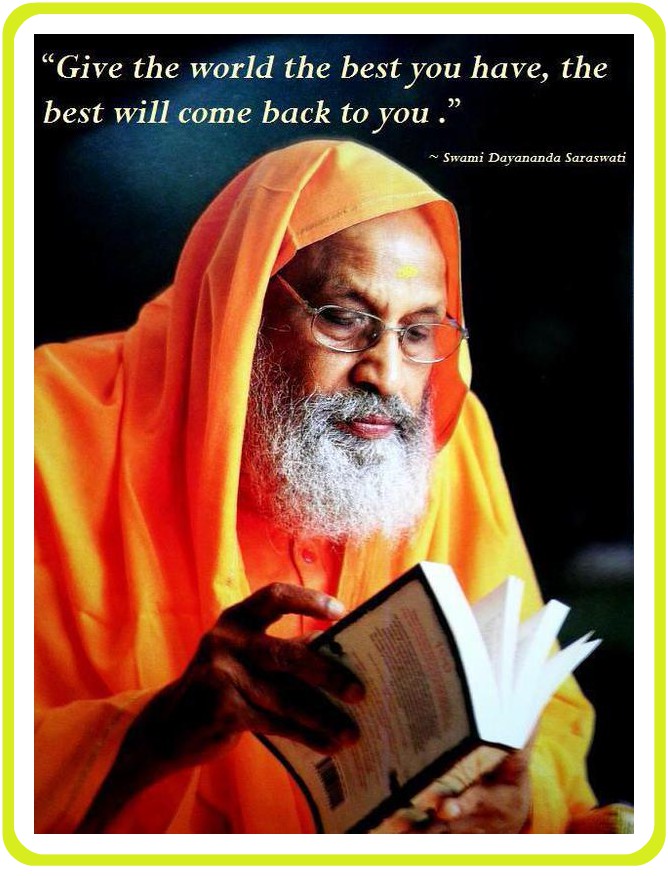 Pujya Swami Dayananda Saraswati was a profound thinker, philosopher, spiritual teacher and one of the greatest masters of Vedanta. He was born on 15 th August 1930, in Manjakkudi, a small village on the banks of River Kaveri in Tiruvarur district, Tamil Nadu.
As a world renowned spiritual teacher, Pujya Swami Dayananda Saraswati's influence on the world stage has been extensive. Posthumously awarded the Padma Bhushan, he was the Founder of AIM for Seva, Swami Dayananda Educational Trust, Arsha Vidya Research & Publication Trust and Arsha Vidya Gurukulams in India and USA.
He did not confine himself just to Vedanta. His benevolence and empathy extended to all civilisations, and all cultural forms that helped bring positive change in the lives of thousands of people. Though deeply rooted in the richness of Indian tradition, he was contemporary in his thinking and approach to the issues of the day.
Pujya Swamiji's sensitivity to the needs of Indian society has made him appreciate and empathise with problems faced in rural areas in India, such as lack of good education and health care. The Swami Dayananda College of Arts & Science, Manjakkudi, Tamil Nadu was started in 2001 with an aim of providing students from rural India (especially girl students) with quality education in close vicinity to their place of residence.
Chairperson and Managing trustee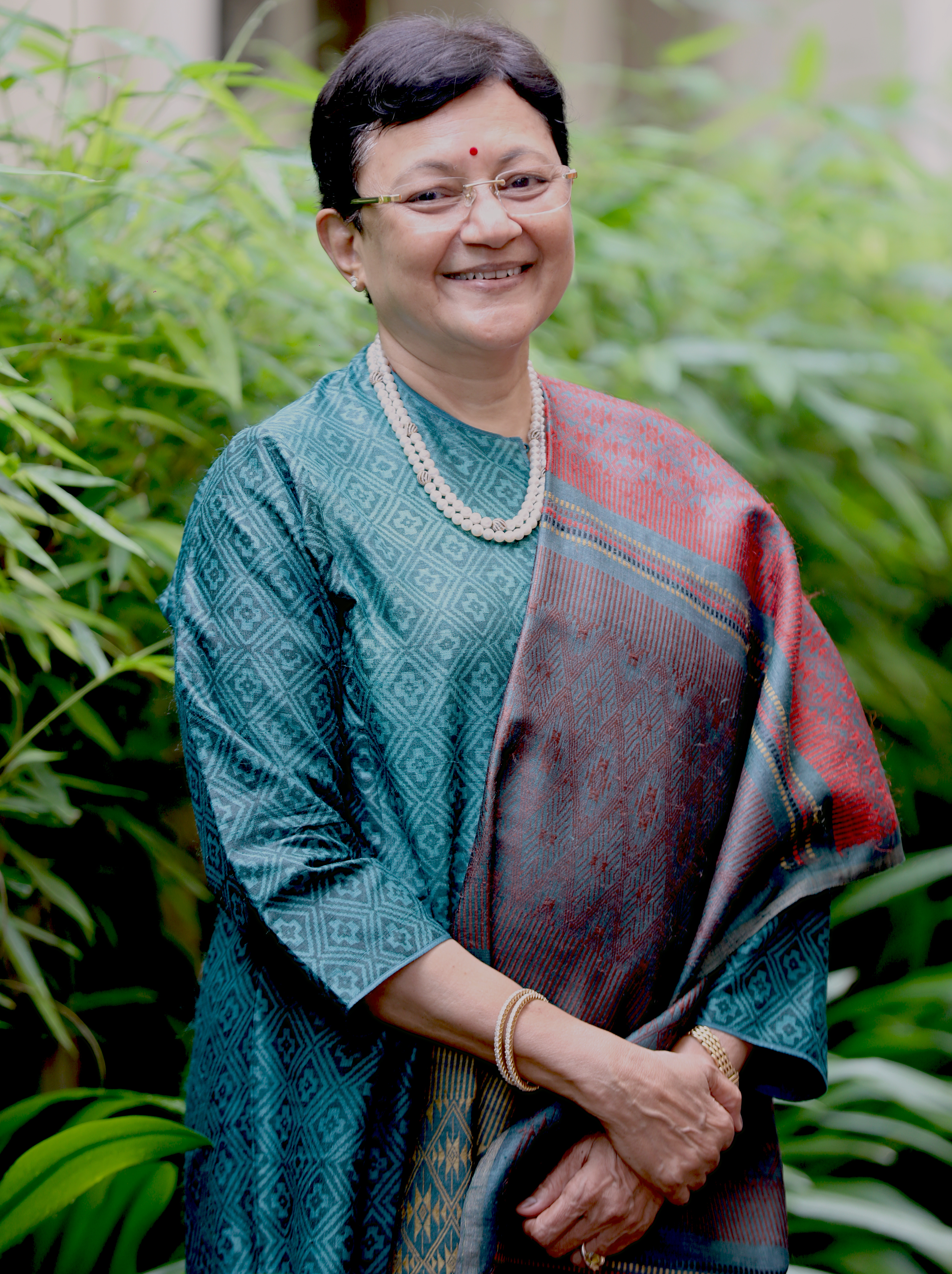 Ms. Sheela Balaji hails from an eminent family of industrialists in India. Deeply inspired by her spiritual teacher, Pujya Swami Dayananda Saraswati, and at his instigation, she effortlessly plunged into service activities to benefit the more underprivileged of society.
As Chairperson and Managing Trustee of the Swami Dayananda Educational Trust (SDET), Ms. Sheela Balaji has primarily directed her efforts towards providing rural children and youth access to a high quality learning experience at the grassroots level. The three educational institutions under SDET (two schools and a college) focus on societal transformation and transforming our Founder's Janmabhoomi, Manjakkudi into a hi-tech village and knowledge hub.
The Swami Dayananda College of Arts & Science, Manjakkudi, Tamil Nadu, is a step in that direction. She has been involved in the college activities from Day 1 (2001). From providing the overall vision and direction to being actively involved in the college infrastructure development from time to time and showing a keen interest in our students' progress, she has played an important role in giving shape to the vision of the college as envisioned by the Founder.
NAAC Accreditation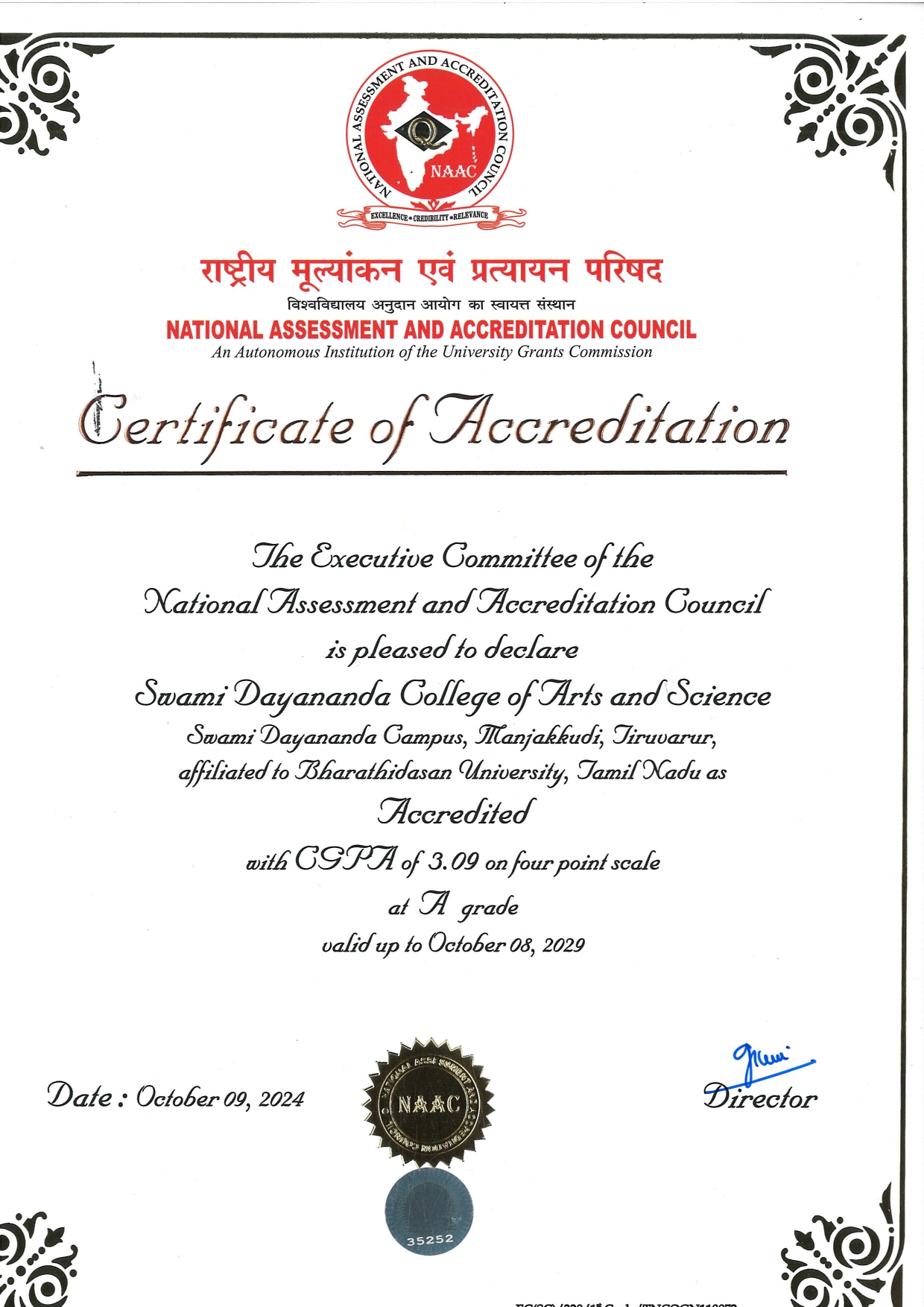 ISO 9001 : 2015 Certification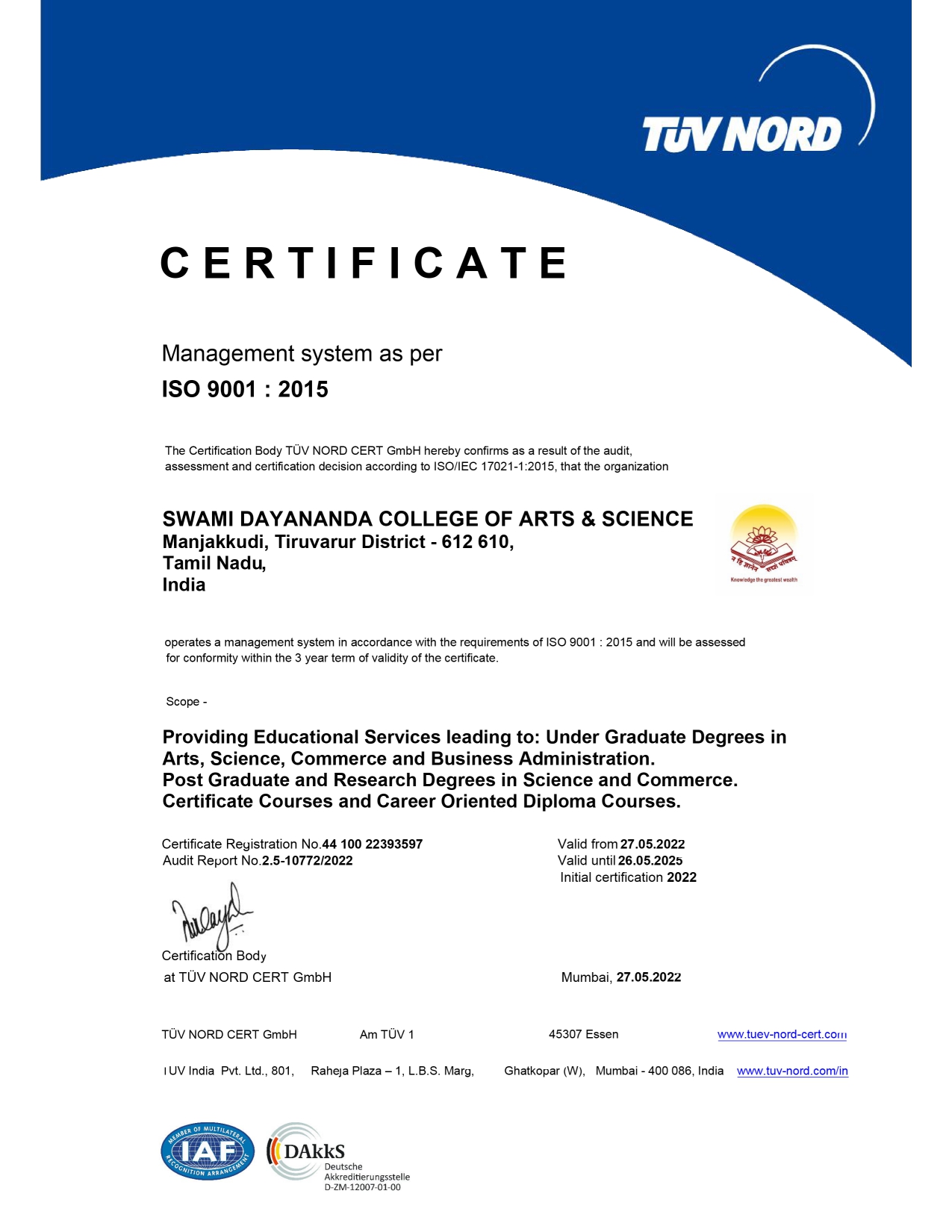 .