Swami Dayananda College of Arts & Science (SDCAS) shall strive to imbibe "There is nothing superior to knowledge". We are committed to serve the educational needs of rural youth by providing the best teaching-cum-learning experience.


The essence of the institution is to empower students to nurture into full-fledged citizens and spread-out the rich heritage of our Indian culture, thereby contributing to the community where they live.


Top management is committed towards legal and other compliance obligations and continual improvement of the quality management systems by maintaining good relationship with all relevant interested parties.


SDCAS strongly believes that the QMS excellence adds value to both Internal & External Interested Parties and boost its image.
Date: 03/11/2021
Revision: 0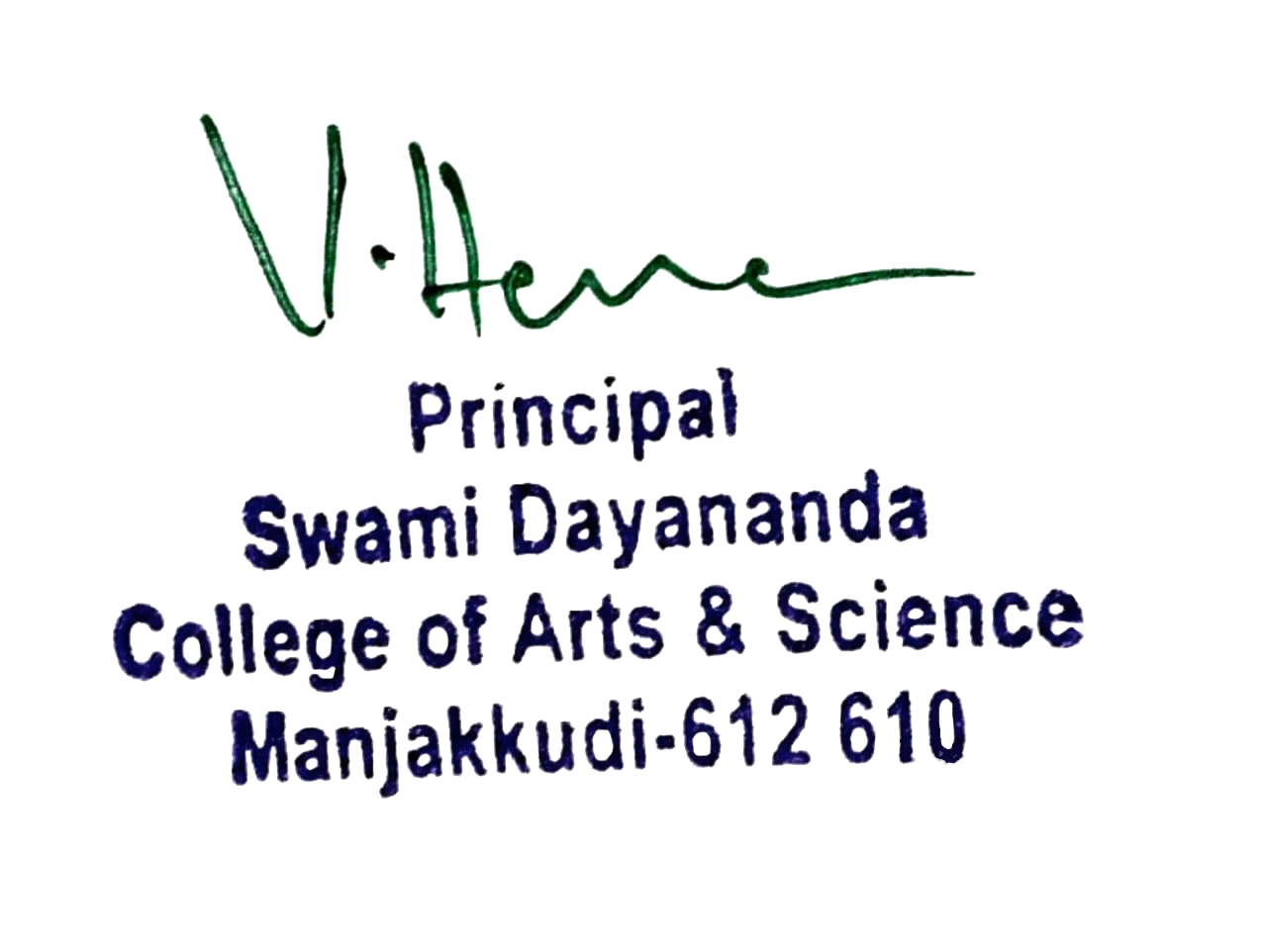 (DR. V. Hema)
Principal